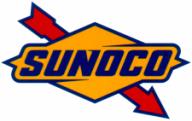 Description : fully synthetic, long life, fuel economy engine oil for VW/Audi engines subjected to extended maintenance interval operation, according to "VW Norm 503.00/506.00"


Application : In VW/Audi engines, both diesel and gasoline, of the latest (year 2000) generation, designed to operate under VW/Audi extended maintenance interval conditions, in Germany known as "WIV-System". (=Wartungsintervallverlängerung-System). Excepted are AudiS3 and Audi TT(225HP).


Specifications :
- ACEA A1 / B1
- Formal approval VW 503.00 /506.00 (05.99) expected soon.


Properties :
- longest possible oil drain intervals for certain VW/Audi engines.
- ideal lubrication during whole maintenance interval
- latest state of the art low friction additive technology for optimum energy/emission efficiency and improved environmental protection .
- low high temp. high shear visc. for even more extreme fuel economy
- excellent flow characteristics at very low temperatures for improved cold start capacity.
- high thermal stability and low volatility.